Healing Trauma With 10-Minute Neuroplasticity Therapies
Rewire Therapy combines multiple research-backed healing modalities into theory modules and 10-minute guided therapeutic exercises to help release trauma from the body and gently bring the nervous system back to emotional equilibrium.
Explore Programs
PROGRAMS
Expand Your Trauma Toolbox With Expert-Led Online Programs
Start anytime at your own pace with lifetime access to your online portal
Polyvagal Theory
Integrating Polyvagal Theory into 10-minute therapies that gently tone the vagus nerve after trauma
Learn More
Trauma-Informed Yoga
Safely integrate reparative trauma-informed yoga postures to facilitate 'tissue memory' release
Learn More
Qigong For Sexual Trauma
Integrate the ancient Chinese wisdom of Qigong to heal after sexual trauma and restore your boundaries
(Coming Soon)
REVIEWS
Thousands Of Therapists And Clients Use Rewire Therapy
"This course has been so helpful for my patients, especially small children who've been through trauma."

Cecilia, clinical psychologist, Guatemala
"I was super-skeptical if this would work for me because I had literally tried everything and nothing was helping my PTSD... A week into the course and I already feel a huge difference."
Emily R, Survivor, New York
"I think the weirdest difference I noticed was that when I was practicing the exercises in Week 1... I began to feel my feet again. I realized I had dissociated from my feet for so long."
Jason R, Los Angeles
"I've been trying to heal my PTSD for years. It always felt like I took 2 steps forward and 1 step back. I just purchased this course and it's already paid for itself. The information in week 1 alone was more helpful than anything else I've done."
Marie G, Survivor, Quebec
"For the first time ever, I feel like I understand what's happening in my body."
Andrea, Coach, USA
FREE ONLINE WORKSHOP
Reversing The Effects Of Trauma When Talking Isn't Enough
Discover a new, cutting-edge approach to trauma treatment that integrates the works of top experts such as Dr. Peter Levine, Bruce Perry, Stephen Porges, and Bessel Van Der Kolk
Start Workshop
THE TEAM
Created By Cutting-Edge Somatic Practitioners
Vanessa Ruiz
NATUROPATHIC PHYSICIAN
REGISTERED NURSE
Rivka Cymbalist
BIRTH
ATTENDANT
Tanya Zajdel, RN
PSYCHIATRIC NURSE
FOUNDER OF REWIRE THERAPY
Amy Baker, PhD
DEVELOPMENTAL PSYCHOLOGY
BEST-SELLING AUTHOR
Chaya Notik
PELVIC FLOOR
PHYSIOTHERAPIST
Tina Lashambe
ADVANCED YOGA TEACHER
GRIEF EDUCATOR
Paula Kingwill
DRAMA THERAPIST
FOUNDER OF REST FARM
Keara Mangham
SOMATIC EXPERIENCING
PRACTITIONER
Mjon van Oers
BEST-SELLING AUTHOR
ON NARCISSISM
Bill Eddy, LCSW, Esq.
FAMILY MEDIATOR, LAWYER
AND THERAPIST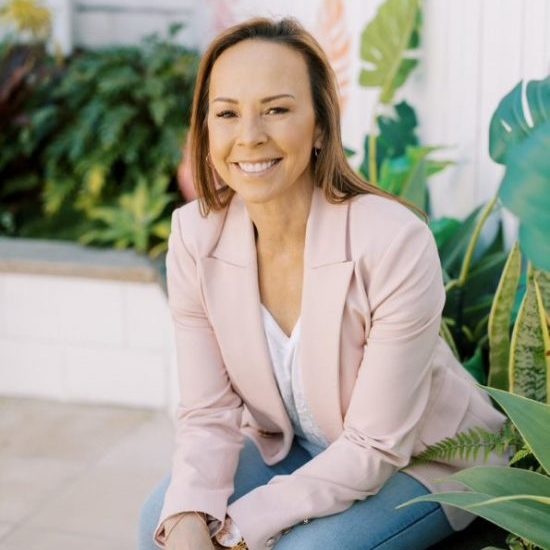 Lai Tattis
HYPNOTHERAPIST AND
NLP MASTER PRACTITIONER
Deirdre O'Connor
HAKOMI SOMATIC AND CRANIOSACRAL PSYCHOTHERAPIST
MEET THE FOUNDER
Tanya Zajdel, RN
Tanya's work with trauma healing and survivorship has been featured at the Tribeca Film Festival, CBC News, Vox Tablet and Iheart Radio.
Tanya is a trauma healing coach, a women's health nurse and a published feminist author. Tanya focuses primarily on creating programs that facilitate trauma healing through creating new neural connection in the brain called 'neuroplasticity exercises'.
Her techniques combine various well-known therapies to repair and reset the nervous system after trauma including Somatic Experiencing, yoga, mindfulness, CBT, Qigong, authentic movement and a combination of expressive creative art therapies.
Join Thousands Of Mental Health Practicioners And Clients
Deepen your self-healing journey by connecting to yourself to become available to others
Explore All Programs
*If you feel you are experiencing a crisis that needs immediate attention or you believe you are a danger to yourself or others, please go to your nearest emergency room OR call 911 or the National Suicide Prevention Hotline: 1-800-273-8255.*
Testimonials, case studies, and examples found on this website are personal testimonials of results that have been forwarded to us by members. They are not a guarantee to purchasers, may not apply to everyone and are not intended to represent that all users will achieve the same or similar results. Healing trauma is a unique journey for each person and results are therefore not replicable.
This site is not part of, or endorsed by, Facebook, Google or any social medial platform in any way.
FACEBOOK is a trademark of FACEBOOK, Inc. YOUTUBE and GOOGLE are trademarks of GOOGLE, LLC.
The content of this site is for informational purposes only, and is not intended to replace professional medical advice, diagnosis or treatment. Always seek the advice of your doctor or other qualified health care professional about a medical condition, a suspected medical condition, and before you take or stop a medication.